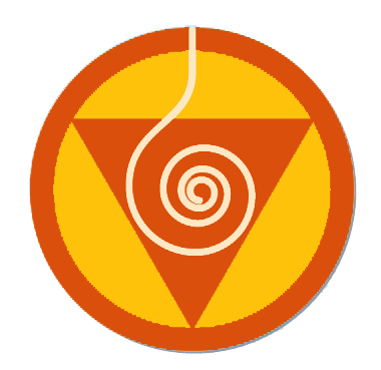 Shri Mataji Nirmala Devi was born in 1923 in India to a family of noble descent. As an adolescent, she was the youth leader of Gandhi's movement for India's liberation, and her family played a key role in the struggle for the country's independence. Shri Mataji's father, a renowned scholar and master of 14 languages, was a prominent member of India's Constituent Assembly and one of the authors of free India's first Constitution. Her mother was the first woman in India to receive an Honors Degree in Mathematics.
A Knowledge of the roots
One becomes peaceful and joyous in life. One becomes collective as a drop falling into the ocean of compassion. This method works for the multitudes and not individually. Of course one cannot pay for the experience of Divine Love. Moreover, it is the last breakthrough of our evolution. This is the actualization of such transformation, which is taking place now, worldwide, and has been proved and experienced by hundreds of thousands in over 120 countries.
Next step in our collective evolution
This inner awakening is called by many names: Self Realization, Second Birth, Enlightenment, Liberation, Moksha, Satori and it is the goal of all religions and spiritual traditions of the world. This knowledge is ancient, but for a long time it was available only to a few souls, being kept secret and transmitted from guru to disciple, since Self Realization was extremely difficult to achieve. In these modern times, through Sahaja ("spontaneous") Yoga ("union with one's Self"), this experience has become effortless and available to everyone, for the first time in the history of human spirituality.
Physical benefits of meditation
It is our subtle body which co-ordinates all the work done by the organs and the cells in our body. An effective type of meditation allows us to attack the causes directly, by re balancing our subtle system and by cleaning our centers/chakras. Thus, even so-called incurable illnesses can be cured in a spontaneous manner by the purifying work of the energy of the Kundalini.
Mental benefits of meditation
When we enter a state of meditation, we enter a realm of silence; the thoughts which assail us fade away, and the reality of the present is revealed to us in all its intensity. Our senses send us a direct image of the world which is not altered by our mind or our conditioning.
Emotional benefits of meditation
When the Kundalini is awakened and we are immersed in a state of meditation, our emotions are also brought into balance. All the weaknesses which hinder the expression of pure and sincere sentiments, such as greed, insecurity, jealousy etc. are reduced when the joy of meditation is felt. This joy is absolute, devoid of all duality and becomes the motivation of our emancipation.
Address: ST. Xavier School Gandhi More Behind IBP Petrol Pump Durgapur.
Sunday 10 A.M. – 11:00 A.M.
Contact:
9333744310, 9507121058
Address: 2/49 David Hare Road, B-Zone, Durgapur Behind Jagganath Temple 
Sunday 5.30 P.M. – 7:00 P.M. 
Contact:
9333880653, 7430060273
Address: 24 Ujjaiyani Apartment Uttarayan Block-C Near Dakhinayan Bust Stop Syampur Durgapur.
Tuesday 5.30 P.M. – 7:00 P.M. 
Contact:
7001128306, 9883317493